1st Place "Concept Class" - Formula Student UK 2022

Our team debuted in the best possible way in the Formula Student UK 2022 competition, which took place at the Silverstone circuit, winning 1st place in Concept Class, where juries from the automotive competition had to evaluate our Business Plan, where we had to sell our idea to a fictitious company created by the jury, the Cost & Manufacturing, which consists of describing the entire manufacturing process of the car taking into account variables such as cost / manufacturing time, and Design, where a technical description of the car is made, and the Lap Time Simulation Event.
From the total 400 points, we managed to reach 343.86 points that guaranteed not only the 1st place in Concept Class, but also the trophy of the engineering design event, competing against other 33 teams!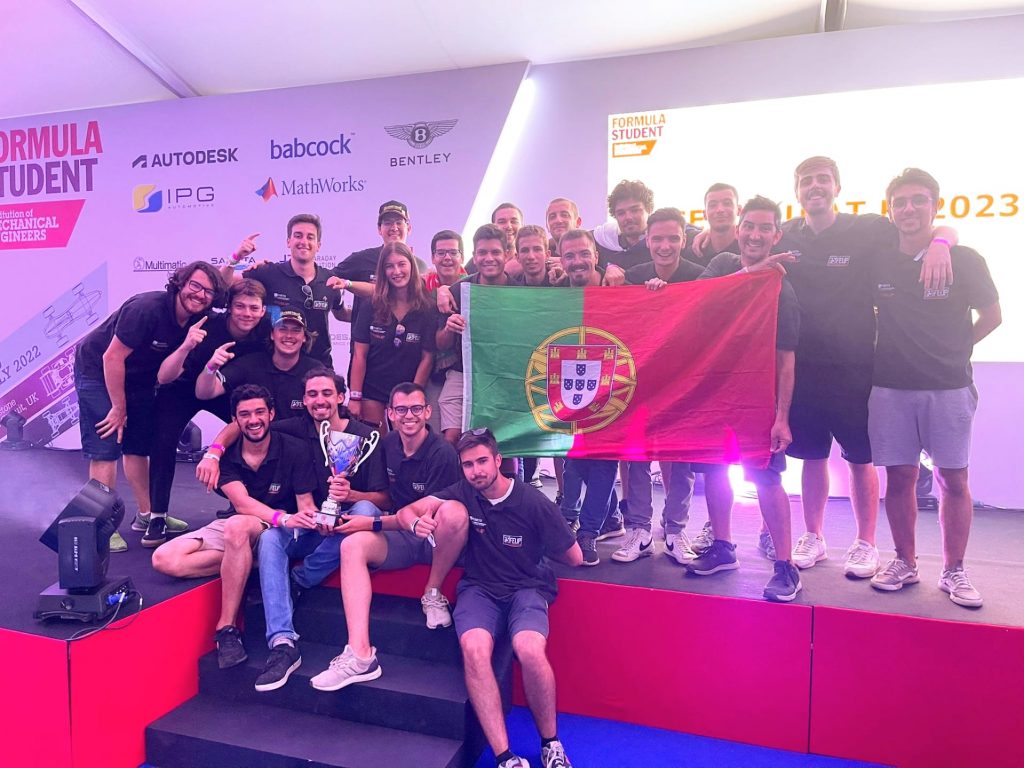 2nd Place "Concept Class" - Formula SAE Italy 2022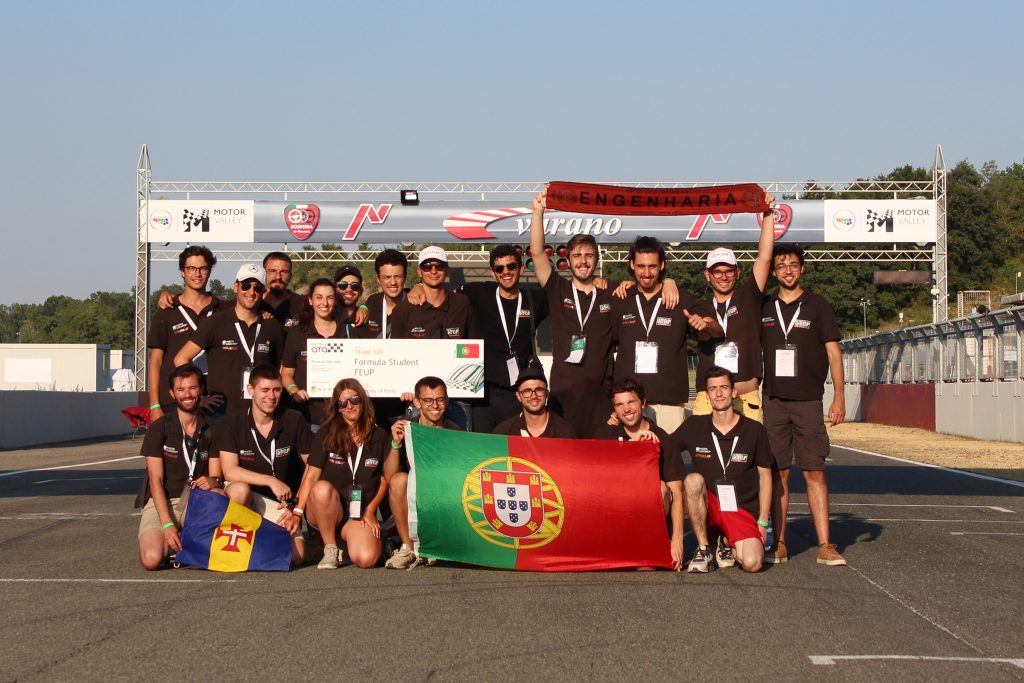 After the victory at Silverstone Autodrome, of the F1 international circuit, the team headed to the north of Italy to compete in the Formula SAE Italy championship. Competing, also, in Concept Class, where the Business Plan, Cost & Manufacturing and Design were evaluated, the team reached an honourable 2nd place, obtaining 303.028 points, 16.532 points behind the winning team.